After your order is successfully processed, we will email you an unlock code (ie, license key.) Please check your spam folder if you haven't received anything after purchase.
Download & Install the Software

https://www.acetools.net/etrans.dmg

https://www.acetools.net/easy-translator.zip



Enter the License Key (Unlock the software into full version):

1. Start Easy Translator, then click menu Help -> Enter License Key :


2. Copy & paste your name & serial number into the dialog below, then click the OK button: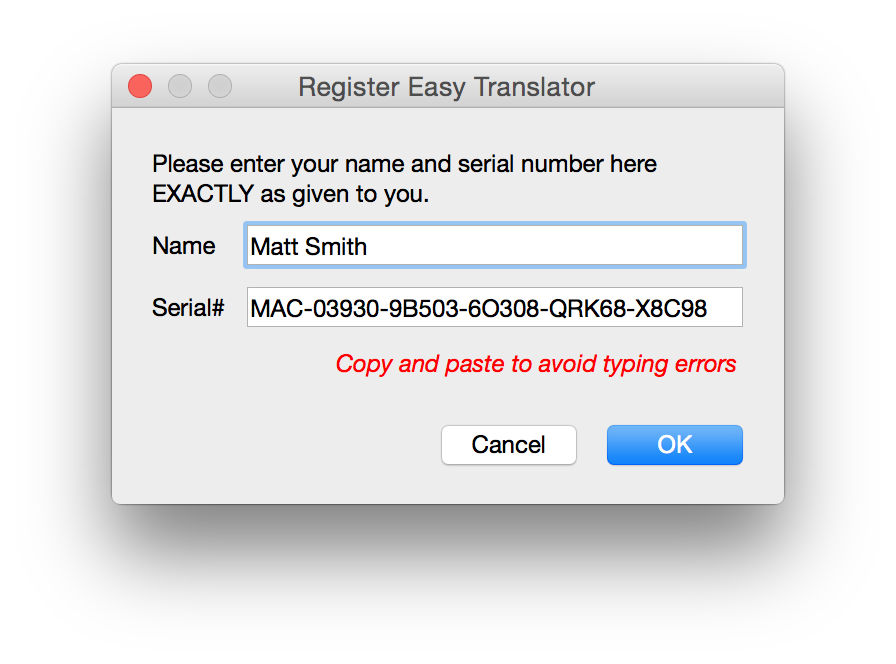 Note: When entering the license key, please copy & paste to avoid typing errors.